Having a better understanding about any affair helps us to do that correctly. Whereas not knowing about it completely can only misguide us. Similarly, if you as an advertiser are not having absolute knowledge about newspaper advertisements, you might face issues putting up your ad successfully. But don't get nervous. We are here to help you out in that. This article will tell you about a few terms which will improve your ad knowledge as an advertiser. It's really important for everyone to know the 15 terms explained below in case of putting up a newspaper advertisement. So come, let's start learning.
The first two terms are the two different types of newspapers that can be broadly divided based on their sizes. They are –
1.Broadsheet – A large-sized newspaper. The measurements of broadsheet newspapers vary sometimes. For eg: Times of India main newspaper is an example of a Broadsheet newspaper.
2.Tabloid – Taking the standard size of the newspaper and folding it into half, it is a small-sized newspaper. For eg: Mail Today is India's one of the tabloid Newspapers.
When you as an advertiser will put up a Display Advertisement, you will have to choose between two segments of the newspaper. The next two terms will tell you about those segments. They are:
3.Main Newspaper – The main publication, usually published daily or weekly.
4.Supplement – It is an added segment that generally doesn't get published daily but on a specific day every week. It contains additional news, articles, and most advertisements.
The next three terms that you need to know are the three different types of advertisements. Namely below:
5.Classified Text – Also known as Run-On-Line. The Ad appears in the classified section in the standard running text format and no creative images, logos, e.t.c are allowed.
6.Classified Display – Classified Display Ad is more visually appealing ads, allows customized font, color, logo, or image. It appears in the classified section.
7.Display Ads – Display ads are premium advertisements appearing in the main newspaper and newspaper supplements and are generally placed by businesses promoting their goods and services. These are designed creative ads that are charged based on per sqcm.
The next term that I am going to tell you is very important, i.e., Edition.
8.Edition – The issue for one press run: home edition, state edition, final home edition, extra.For ex: Times of India has several state editions including Kolkata, Mumbai, e.t.c.
To put up the ad on your required date you have to know the next term, that is Deadline.
9.Deadline – A time by which the ad booking and the payment must be done, to make it appear on the required date.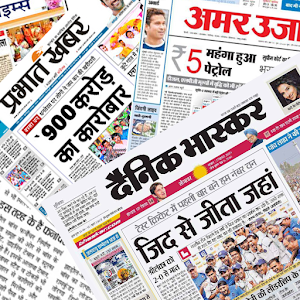 In the case of classified advertisements, there are several different categories. The next few terms are some of those categories that people often get confused about.
10.Obituary – A biographical ad of a deceased person printed in the newspaper shortly after the death is announced.
11.Situation Wanted – Advertisements where you are an advertiser who is offering service to the people or organizations that need your service.
12.Situation Vacant – Advertisements where you are an advertiser who is searching for employees, whom you're going to recruit.
Some other important terms that you must know are:
13. Logotype – Advertisements where you are an advertiser who is searching for employees, whom you're going to recruit.
14. Column – The arrangement of horizontal lines of type in a newspaper. In the case of display or Classified Display ad formats, knowing the concept of column is important as the size of the ad can be changed based on the size of the columns of that paper.
And the last Term, knowing which can change you as an advertiser is releaseMyAd.
15. releaseMyAd – An INS accredited online ad booking portal, expertised in ad booking and amazing customer service. Through releaseMyAd you can book advertisements for almost all the reputed newspapers that get circulated in India at the lowest cost possible.
If you have read all the words mentioned above, you must be confident enough by now to place your advertisement as you already know pretty good about newspaper ads. So, now what are you waiting for ? Go ahead, visit https://www.releasemyad.com/newspaper-advertisement and book your ad through releaseMyAd. In case you face any kind of problems, feel free to call at 9830629298 or you can also have a chat with our highly experienced executives by clicking on Live Chat option or Chat With An Expert option.
Choose releaseMyAd for your ad booking and transform yourself from a mere advertiser to a SMART Advertisers.