The Assam Tribune was founded by Radha Govinda Baruah in Guwahati the year 1939, and is one of the most respected English language newspapers in India. Since its launch, the newspaper has gained a large and loyal reader following, and it is the most widely circulated English language daily newspaper today.
Originally, The Assam Tribune was launched as a weekly news publication, but it was soon made into a daily news publication due to its growing popularity among its readers.
Every single day, editions of the newspaper are published from Guwahati and Dibrugarh so that all the latest news stories can reach its readers located across not just Assam but in other parts of the region as well as across other parts of India.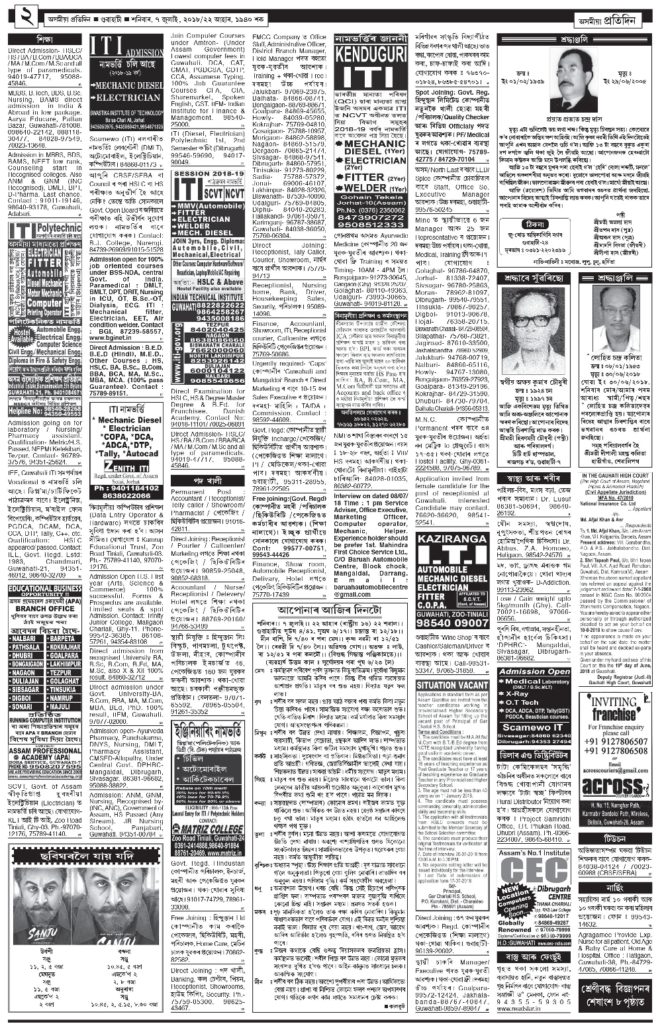 It is estimated that The Assam Tribune has more than 7,00,000 copies of the newspaper in circulation on average every day, being read by a large and loyal reader base. In each of its editions, The Assam Tribune brings to its readers all the latest news from the region, the rest of India and around the world. In addition, the newspaper also provides a wide selection of content from numerous topics of interest. These topics include sports, business and economy, leisure and lifestyle, and many more.
For those offering employment as well as job seekers, an Assam Tribune job advertisement is a great way to connect people. Given that The Assam Tribune is a newspaper that is read by people from diverse backgrounds, professions and interests, booking such an ad will be highly effective in helping job seekers find work that suits them, as well as helping employers find the right candidate for the job vacancies they may be having.
Recruitment ads are highly beneficial as they provide information regarding work opportunities to job seekers, while also providing a pool of interested candidates to companies and businesses seeking to hire people. These ads help the people looking for jobs get in touch with the people offering jobs.
releaseMyAd is here to help you book your recruitment ads in Assam Tribune seamlessly and within just a few minutes. releaseMyAd is the largest online ad booking platform with more than a decade of experience in the advertising industry. With its strategic ad placement techniques and a strong network of advertising partners located across India, releaseMyAd is proud to guarantee you the lowest ad rates anywhere.