Do you think Ad booking through an online portal is time taking and costlier? Do you think it is difficult to process your advertisement booking in the case of online portals? Do you think that the online payment procedure might turn out risky as well as hectic? Or Do you think that you might get misguided and instead of booking space for a newspaper you might end up buying space for social media?
BOOM !!
Reading this article, your myths about online ad booking got busted. No more myths when releaseMyAd is there. Be for change. Read ahead.
releaseMyAd has made the process of Ad booking through online portal less time-consuming. Now you can book newspaper advertisements for any formats following a 3–step easy procedure. Also, releaseMyAd is well known in the market for its incredible customer service. Thus, without any hesitation just give a call to 9830629298 for complete assistance in case you face any problem booking the advertisement yourself.
releaseMyAd makes ads Cost-effective. Advertisers enjoy amazing discount packages for there advertisement booking under any category and any format in any reputed newspaper that gets circulated in the Indian market. releaseMyAd does not charge any extra commission for this ad booking assistance as well.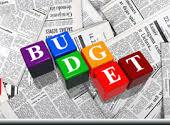 While booking an advertisement through releaseMyAd, for the first time you will enjoy a hassle-free ad booking process. releaseMyAd executives take complete responsibility for your ad processing. Thus, it is your chance to sit back, relax, and enjoy hassle-free ad processing.
Making payments is also easier with releaseMyAd. releaseMyAd enables both online and offline payment methods by availing plenty of options for making your payment. Following a particular procedure, you can get instant confirmation from our side about the payment done and the status of the advertisement. Also, the ad can be tracked until the time it appears in the paper.
Your time to get confused with online advertisement booking is over now. Advertisers often get confused between online advertisement bookings for newspapers and booking advertisements for online platforms or e-papers. releaseMyAd assures those advertisers the booking of print space for placing their advertisements. It will also ensure the edition and date of publication for them to collect the hardcopy.
Enough of believing and breeding myths in mind. Book your next advertisement for the newspaper of your choice and live in the reality keeping the myths away. Build up yourself as a smart advertiser and make your advertisements more effective.