A newspaper is probably one of the first things that an individual normally looks for, after of course his mobile phone.It is hard to imagine what the world would like had newspapers not existed or even if newspapers did exist, they did not contain any advertisements. 
It is rightly said that "Newspaper advertising is a destination, and not a distraction". Newspapers are the best known media vehicle for advertising on account of the following reasons :
It is the most trusted and one of the fastest forms of advertising known today.
Ads are cost effective and flexible, putting advertisers at ease.
Wider reach is ensured through the medium of newspapers.
Published ads are extremely trustworthy, as the confidence of the readers in the papers is extended to the ads they chose to publish
It helps establish and promote a brand's identity
It is a result – driven medium for advertising, which is intrusive and not selective.
It enables advertisers to go for a much targeted audience, depending on the type of newspaper advertisement and the kind of people it is likely to influence, after taking into account various demographic factors like literacy, language, gender, economic status, age groups, etc.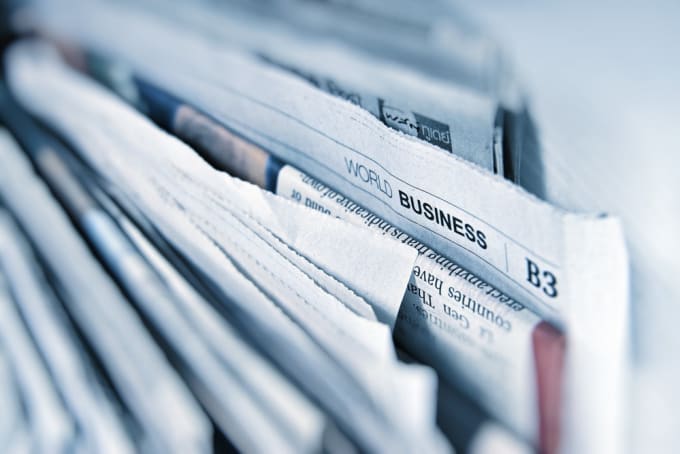 What if there were no newspaper advertisements? Or consider that newspapers existed, but did not contain any advertisements?
Uninformed and Unaware People –
In the absence of newspapers or newspaper advertisements, people would have been unaware of the latest products being launched in the market. People tend to purchase items they are made familiar with, but in the absence of newspapers advertisements, most people would not have known about certain products, services, offers, proposals and events in the first place.
In the absence of newspapers, it would not be possible to reach out to the masses. No other advertising medium can beat the reach of newspapers, making newspapers the most effective advertising vehicle known to mankind.
Limited Advertising Flexibility –
Newspapers allow advertisers immense flexibility with regards to their ad type, matter, design, frequency etc. No other advertising medium would allow such flexibility and options for advertisers to choose from
Newspapers would be costlier if newspaper advertisers did not meet the cost of bringing out the newspapers through funding the newspaper ads. This in turn would have made newspapers less popular among the masses, if they were not able to afford the papers.
Newspapers are one of the most pocket friendly forms of advertising. Had newspaper advertising not existed, people would have to resort to other mediums for advertising through expensive mediums like the cinema, television or radio, or even digital media through the use of the internet.
Newspapers are the fastest means of advertising. Had newspapers not been there, people would have to go for advertising options which deliver their message with a lot of processing delay. Timing plays a crucial role in advertising – if delayed, the advertiser may not be able to reap the benefits of the advertising campaign.
Limited Newspaper Readership –
Newspaper reading wouldn't be as popular. Many people buy newspapers looking out for discount coupons or event details they may be interested in. Hence newspaper advertisements are a major reason why people invest in newspapers, for reasons other than obtaining plain news.
Considering all the positive aspects of newspaper advertising, which makes it indispensable for mankind to be aware and informed, reaching out to the various publication houses for the sake of bringing out a newspaper ad, remained a major challenge for a long time. But not anymore! releaseMyAd is there to help all the advertisers with their advertising needs, helping them select the best publications to bring out their newspaper ads, at the lowest possible cost and ensuring the highest possible response. They help their clients with the best papers in the desired languages and locations to target and guide them through the entire process of ad booking, which is merely a matter of 3 steps to be followed.