Newspaper advertisements are the most cost effective way to reach different age group people. Newspaper advertising is the most old and traditional way in the industry of advertising. It can target specific geographic regions that are traditionally more difficult to reach through other mediums of advertising. Newspapers are the first choice for the 50 plus or older generation and semi educated class who are not so exposed to social media and the internet.
Advertisement cost in newspapers depends on various factors like, advertisement size, insertion, enhancement applied, edition, category, page preference, circulation, readership etc.
Ad Size: When you look at a paper, you will see it is divided into columns. Your newspaper ads are sized according to a very set formula: a certain number of columns wide and a certain number of inches long. Multiplying the two numbers together will give you the number of "column inches" of your ad, which determines the ad's cost. 
If it is a normal classified text ad which runs in standard text format. It will be charged by either character, word or lines.
For example, Anandabazar patrika and Times of India are charged by per character and line respectively. Payment of 10 words is base rate To publish an classified text ad in Malayala manorama.
If it is classified display then it will be charged on the basis of per sqcm. Cost will be little higher because it is more visually appealing than classified text ads. Here one can add a customized font, logo or image to make the ad visually more effective for the target readers. Display ads are the most extravagant form of advertising in newspapers. It is also charged per sqcm. Display ads can be published on any page and can occupy any amount of space in a specific newspaper page.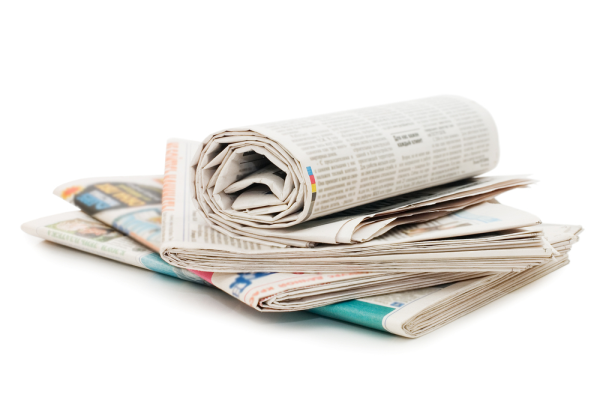 Insertion: Ad cost depends on another factor which is insertion, i.e; how many times you want to publish your ad in the paper which resembles frequency of your advertisement. It is always not necessary that a one-time published ad will be more cost effective than a multiple insertion ad because releaseMyAd provides an enormous number of packages, discounts and offers depending on the terms and condition of the ad booking.
For example, releaseMyAd provides Book 2 Get 2 Free and Book 3 Get 3 Free offers for one of the Times of India matrimonial packages.
Enhancements: Applying  enhancements in your advertisement will cost you little extra though it is the best possible way to grab readers attention towards a particular ad. There are various kinds of enhancements applicable in various newspapers like Color, image, logo, language translation, bold, underline etc. These enhancements have a way of popping and drawing the reader's eye to the advertisement, so you usually get what you pay for. 
Eg; Colour and tick charges are 20% and 12% respectively of your ad cost for Times of India in releaseMyAd.
Page preference: It is actually applicable in case of display ads. It goes without saying that the first page ad will be costliest than an ad published in any other page. There are different sizes in respect of page, i.e; Full page, half page, quarter page erc.
Circulation: Circulation is a count of how many copies of a particular publication are distributed. Circulation is one of the principal factors used to set advertising rates.
For example, a Times of India, recruitment 5 liner ad for Delhi will cost you RS 5000/- plus GST.
Edition/ Category: In a particular newspaper ad rate can vary according to, in which edition, i.e; geographic area or place and under which category, for eg; matrimony, recruitment or business, the ad is getting published. 
Eg; a 10 word Malayala Manorama business ad for Kochi with underline enhancement will be charged Rs 1470/-+ 15% of the ad cost for underline +5% GST= 1776/-.
Readership: Readership is an estimate of how many readers a publication has. More readership. Dainik Jagran leading the list of readership with 20.258 million readership rate in India.The more readership rate of a newspaper, cost will be more higher of publishing an ad in that particular paper.
Eg, an Display 4X4 obituary ad for Dainik Jagran Delhi will cost you 300/ sq cm plus 5% GST.
Still worried about getting rates and booking procedures for your newspaper ads? There was a time when advertisements were booked by going to the newspaper office personally and manually filling up the form, waiting in the queue and rushing on deadlines. Now in the era of the internet you can book any advertisement in your preferred newspaper online in a few minutes. When it comes to online advertising, from booking procedure to getting rate and payment, for everything your one stop solution is releaseMyAd, which is the number one online advertisement booking platform. For booking information you can call or chat with our extremely helpful customer care executives who are always ready to assist you regarding your every little query. You can make payment by any of the online transaction systems like debit card/credit card or net banking after completion of ad booking. While booking with releaseMyAd one can check the status of their advertisement with their unique ad id number. To know a bit better about newspaper ad booking call at our helpline number 9830629298 or write us to book@releasemyad.com.